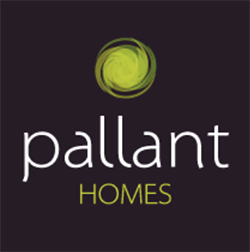 Help and advice
Pallant Homes will not only build a fantastic new home for you we will also provide all the help and advice to ensure that the purchase is and enjoyable and exciting experience. From the initial reservation right through to aftercare, we will ensure that you receive outstanding customer service and attention to detail.
Getting a mortgage
The mortgage market is highly competitive with a large range of products tailored to suit individual circumstances. You can choose to select your own mortgage advisor or we can refer you to one of our recommended advisors who work on an independent basis and have no direct links with Pallant Homes. There is, of course, absolutely no obligation to use their confidential services.
'Help to buy' scheme
Great News! The government has announced that they will extend the Help to Buy equity loan scheme to December 31st 2020 and you only need a minimum 5% deposit. The scheme is available to all house hunters, not just first-time buyers.
The government will lend you up to 20% of the value of your property through an equity loan, which can be repaid at any time or on the sale of your home. So you will only need to secure up to a 75% mortgage from a bank or building society.
The scheme is available on new build homes only.
For further information please visit www.helptobuy.org.uk or feel free to talk to our customer support consultants who would be happy to help you.